This Customizer section is available in Ultra Premium. If you're using Ultra Free and would like to review the premium offer, navigate to Appearance > Ultra Premium from within WordPress.
Ultra lets you customize the mobile menu separately from the main menu.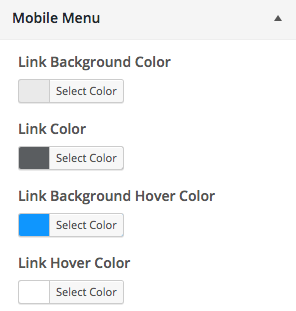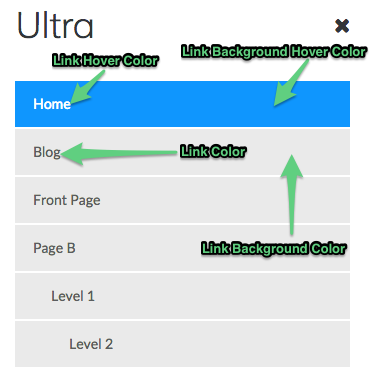 Link Background Color
Each link item in the mobile menu has a background. Defaults to #eaeaea.
Link Color
The text color of each link in the mobile menu. Defaults to #5a5d60.
Link Background Hover Color
When hovering over a mobile menu link the background changes color. Defaults to #0896fe.
Link Hover Color
The text color of each link item when hovered. Defaults to #ffffff.