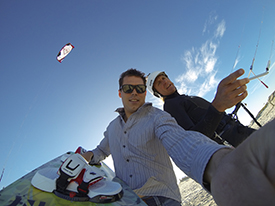 Hi, my name is Andrew Misplon, I started developing websites in 2004, mostly for my personal projects. In 2006, I started working with WordPress as a freelance web developer. I frequently assisted clients with the installation and customization of WordPress themes. I've always enjoyed websites that are minimal and themes that are easy to setup. In 2014, I started developing the kind of themes I had always sought out.
Based in sunny Cape Town, South Africa, I founded Puro. Like the name, Puro's philosophy is to offer clean, lightweight and easy to setup themes, perfect for bloggers, creatives and small business owners. Built using coding best practices and thoroughly tested; customizable without being cumbersome.
Puro themes are free to use with no strings attached. To ensure continued updates and help fund future development, all themes offer a premium upgrade option that adds a host of extra features. I hope you enjoy our themes as much as we enjoyed building them. Happy WordPressing!