Jetpack is awesome, we use it here on purothemes.com and directly integrate many of its modules in our themes. Polestar's Featured Content blog slider is a good example of this. Before Jetpack revamped its design you could easily view all your modules in one list. If, like us, you miss that view we have good news, it's still available.
http://yourdomain.com/wp-admin/admin.php?page=jetpack_modules
Use the above URL, replace http://yourdomain.com with your domain and you should see a list of available Jetpack modules.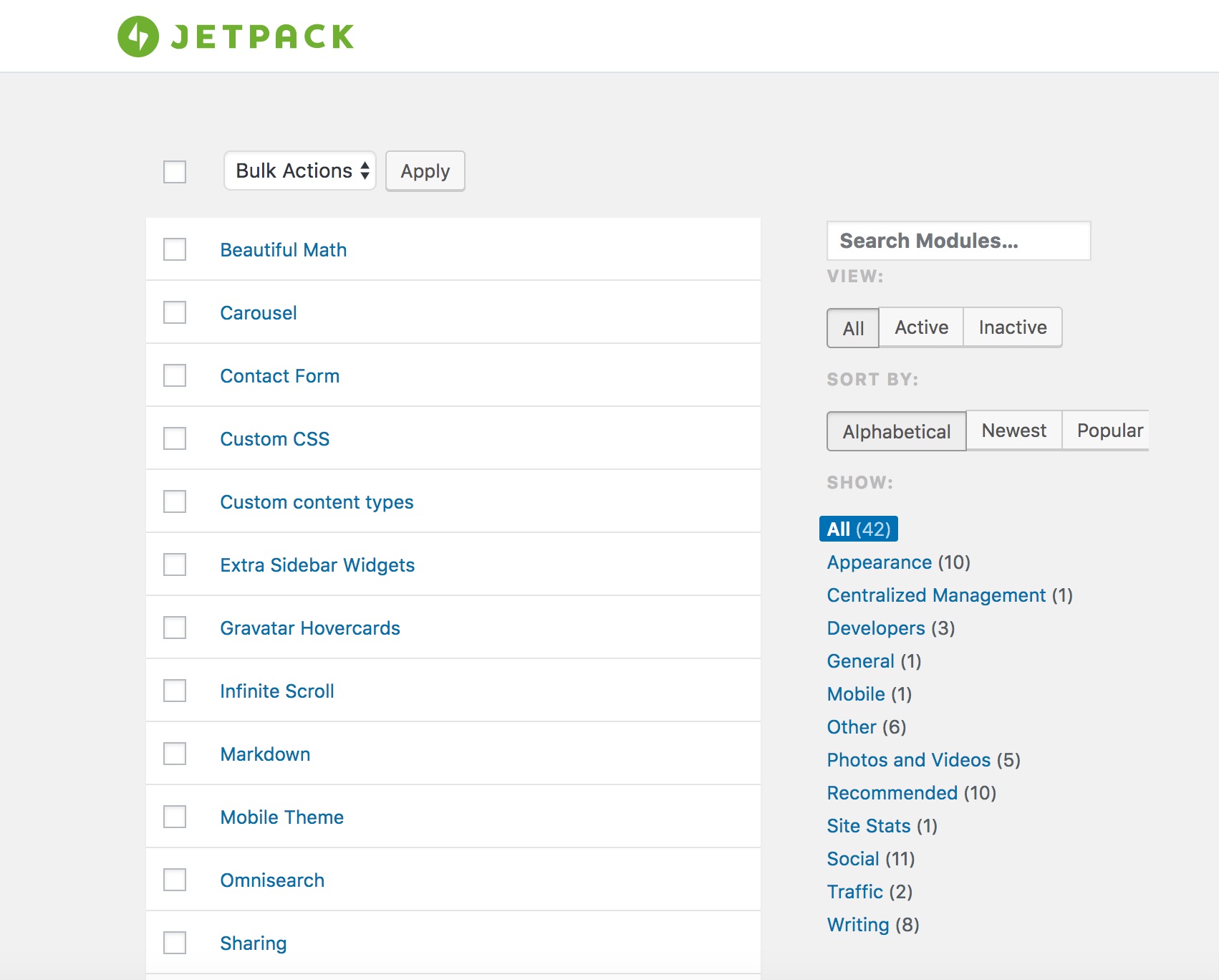 If you have any questions, please, feel free to post them below.